One of Kathleen's strongest motivations to serve is Congress is the many stories Montanans have shared with her as she asks them their priorities - their hopes, struggles, and dreams. It's not about ego, power, or self-promotion for Kathleen. It's about solutions and service. Here are just a few of the stories we've heard in our travels, and how Kathleen proposes to help.
"We want historic buildings to be the most valuable buildings in town — not just their cultural value, but their economic value as well." — Randy Hafer
Bringing hometown pride back to Main Street Montana
Historic restoration and sustainability revive rural communities, one building at a time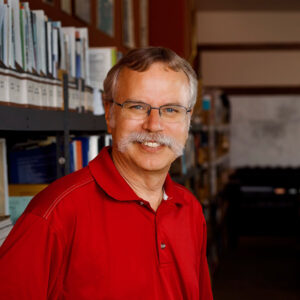 All across Montana, the quiet main streets of small towns echo their pasts - their former economic glory long gone. What remains are hardworking people with a multi-generational sense of place, dedicated to working the land across all seasons and challenges. And an enduring sense of history remains in vacant storefronts and a few sleeping, dilapidated architectural giants.
Fourth-generation Montanan, Randy Hafer, opened the doors of High Plains Architects in Billings in 1999. Since then, his team has restored dozens of Montana buildings which were sitting unused, or in danger of demolition. His approach is uniquely valuable — historic restoration with LEED certification, all for community use.
"Corny as it may be, our approach to restoration hits many of the four Rs in Reduce, Reuse, Recycle, Renew. Restoration uses fewer materials than demotiolition and new construction. And the LEED program massively reduces energy needs in the long term, using less of Montana's resources and decreasing energy costs for the building's owners. But most of all, we want to help Montana's small towns feel that heartbeat again, the energy and pride that comes from a vibrant main street. Restoring historic buildings to house businesses, public spaces, housing, and whatever else the local community needs — it's about renewal. Bringing vibrancy back to Main Street Montana."
Community renewal through historic restoration
In Whitehall, Montana, High Plains Architects "wanted to figure out how to help Jefferson County save not just their building — the historic Borden Hotel — but also save their town. Before, you could shoot a cannon down the street without hitting anything. Now, the restored Borden is home to businesses, people, and a successful restaurant. You have to look for a place to park, and we love that. It's a center of activity and energy for Whitehall."
Roundup Central Elementary School, built in 1911, was saved from demolition with plans for restoration and seeking LEED Platinum certification. High Plains also helped the town preserve most of the parkscape on which it sits. "The next generation of Montanans needs more playgrounds and parks, not more parking lots." And in Lavina, population 123, Randy plans to bring the 112-year-old Adams
Hotel from run-down relic to LEED-Platinum certified (the highest), Main Street hub. "Seven hundred thousand cars pass through this town every year without stopping. The Adams will be the vibrant community hub Lavina deserves."
In keeping with Western values, Randy believes that "new" isn't always better — instead, we should aspire to care for what we have.
How Kathleen proposes to help...
One of the hurdles to historic, sustainable restorations is the need to blend the Historic Tax Credit system with one for sustainable building. According to Randy, "while the market lags behind the need, a tax credit program for high-performance buildings is critical. We want historic buildings to be the most valuable buildings in town — not just for their cultural value, but for their economic value as well. And private sector businesses want to help, but we're fighting the current system to make these projects happen. We need better leadership at the federal level."
Working with Randy and others, Kathleen is exploring aligning the energy efficiency tax credit with LEED certification levels. This approach would incentivize efficient usage of water, energy, and other resources, and help prepare Montana for the economy of the future.