The economy has been recovering from the Great Recession since 2011. A high stock market might be great for some, but it masks the struggles of others. Everyone deserves a fair shot at their American dream. Kathleen was first elected to the Montana Legislature just after the Great Recession and got to work right away.
She worked with both parties to pass a law that cut red tape and created over 200 new businesses and thousands of new Montana products. Another bill created a new type of corporation in Montana that is attractive to millennials and entrepreneurs. She worked to attract the film industry to our state, and reduced taxes for small businesses. Kathleen was honored by the Montana Chamber of Commerce for advancing creative business ideas that diversified Montana's economy.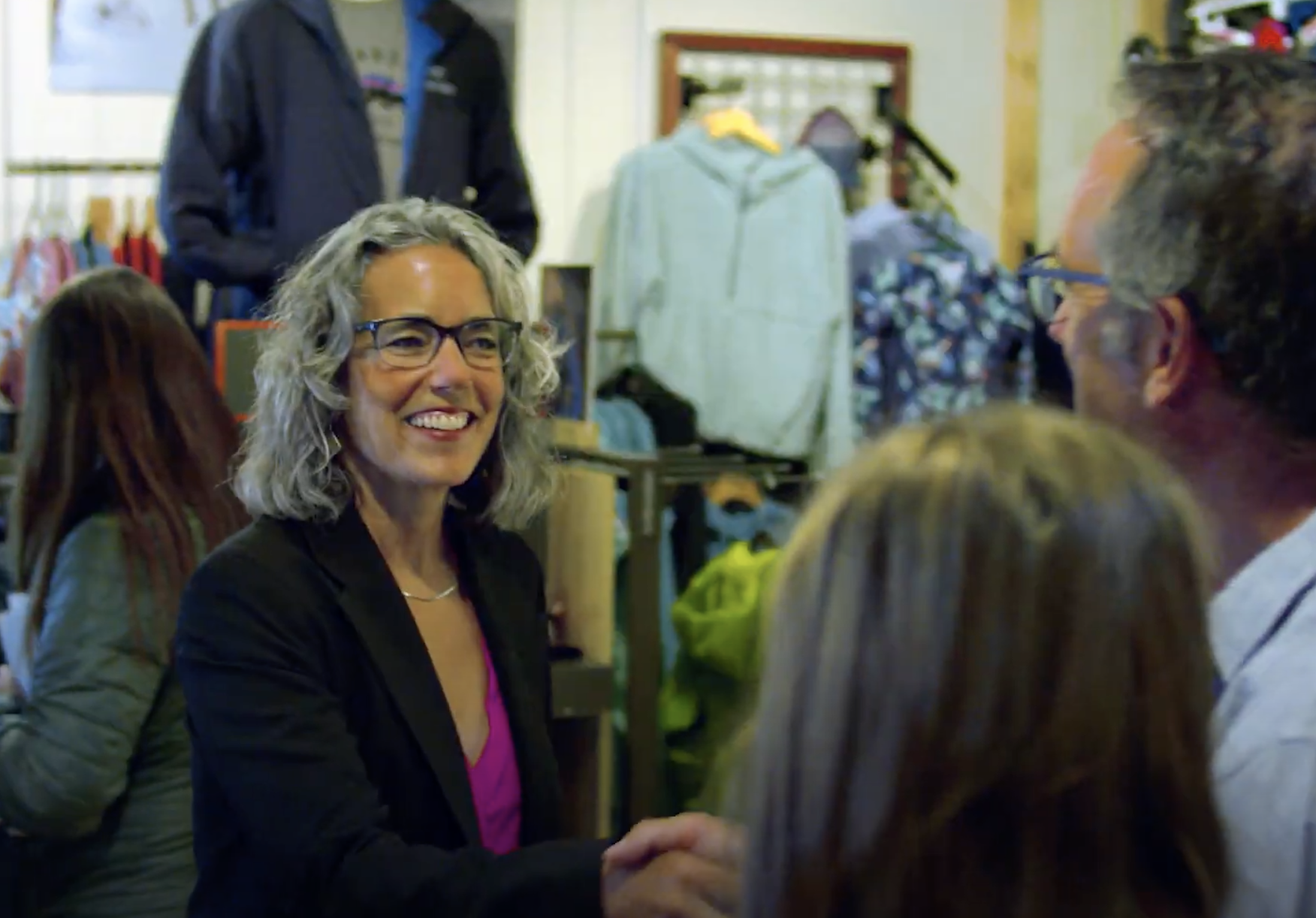 As your Congresswoman, Kathleen will fight to:
Continue to advance economic development, business creation, and value-added opportunities across Montana, both urban and rural, by listening to what businesses need, ensuring Economic Development and Rural Development funds continue to be available to Montana, and clearing any unnecessary red tape.

Foster the ongoing assessment of workforce needs for the future, and help ensure our education and training systems help us get there. We must take an active role in crafting our future economy.

Foster entrepreneurship and support and grow the local businesses that drive our middle class and create a diverse economy. Kathleen is a strong advocate for buying local, which helps cut transportation costs and waste and supports vibrant communities

.

Ensure Montana gets the infrastructure funding it needs. Montana received a "C" grade overall in a 2018 report

on the condition of our infrastructure, with some elements close to failing, and we know the condition of our infrastructure is directly tied to economic opportunity. Some towns are going back to dirt roads because they can't afford to maintain the paved ones. We need leaders who will advance infrastructure solutions and investments at the federal level, be they in transportation, irrigation, parks and trails, utilities, broadband, and more.

Support putting Montana at the front lines of the economies of the future - especially in energy. Montana has directly experienced the impact of changes in energy markets and changing demands from energy consumers. We need to foster investments in a new energy future and ensure they are occurring here and not being lost to other states.

Close tax loopholes that allow some major corporations to pay zero

in taxes and put small businesses at a disadvantage. We need to stop stacking the deck against our entrepreneurs.

Protect workers' rights to collectively bargain for good wages, benefits, and safe working conditions.

Cut red tape that makes it too complicated for people who want to build a successful business without endangering our outdoor heritage, workers, and consumers.

Protect and strengthen Social Security to ensure those who have spent their lives working can retire with dignity. Workers have paid into these benefits and deserve to have them fully repaid.